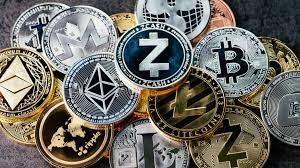 Bitcoin daily updates, Bitcoin price today – Cryptocurreny
Read Time:
2 Minute, 10 Second
Bitcoin is fluctuating sideways, and it has exhausted retail investors. Looking at the market's low volume and volatility structure, an imminent significant move is expected .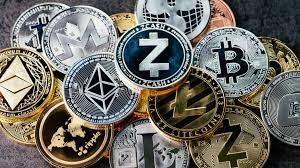 How to read Bitcoin charts?
Bitcoin charts usually present the progress of the price using Japanese candlesticks. Each candle represents a specific time-frame (depends on the chart) and is showing the open, close, and price range during that time-frame. On top of that, the chart usually contains a variety of technical analysis indicators. The most popular are support and resistance levels, trend-lines, Relative Strength Index (RSI), Fibonacci retracement levels.
Bitcoin price current rate
Current rate of bitcoin is 46,335.60USD. if you want to see bitcoin life graph chart you can visit on – https://coinmarketcap.com/currencies/bitcoin/
The cryptocurrency market has seen a jump of 0.79% during the last 24 hours. However, of the larger cryptocurrencies, only Ethereum and Cardano have gained more than 1 percent. The rest of the cryptocurrencies have registered slight gains or slight declines.
On Tuesday, 5 January 2022, (as of 10:15 am IST) the cryptocurrency market valuation has risen to $223 trillion as of yesterday. Yesterday was $221 trillion. In this the dominance of Bitcoin has decreased slightly to 39.4% and Ethereum has 20.3% dominance in the market.
How much rise in which currency, how much fall
Bitcoin was trading at $46,395.08 with a jump of 0.41%, so its market valuation is $879 billion. Bitcoin prices today have made a low of $45,752.46 and a high of $47,406.55 in the last 24 hours. Ethereum (Ethereum Price Today) was seen trading with a jump of 1.84% at $3,810.39. Ethereum has made a low of $3,731.79 and a high of $3,876.79 in the last 24 hours. Its market cap has increased to $453 billion.
Binance Coin has increased by 0.72%. At the time of writing this news it was trading at $512.37. The Tether token is stable as of the last several days and is trading at only $1. Solana has gained 1.18% and is trading at $168.93.
Top Gainer Cryptocurrencies Today
If we talk about the fastest growing currencies / tokens during the last 24 hours, Shuna Inuverse (SHUNAV) has gained 845.68%. After this, an increase of 503.56% has been registered in Green Chart (GREEN). These two are followed by Shiba Dollars (SHIBADOLLARS), which has seen a jump of 416.43% in the last 24 hours.
Thanks for reading